Thailand
TRIBAL REGIONS AND cultural riches.
Thailand
A tradition of royalty
Thailand
Stunning beach resorts beckon.
Thailand
The exquisite cuisine is reason enough to visit.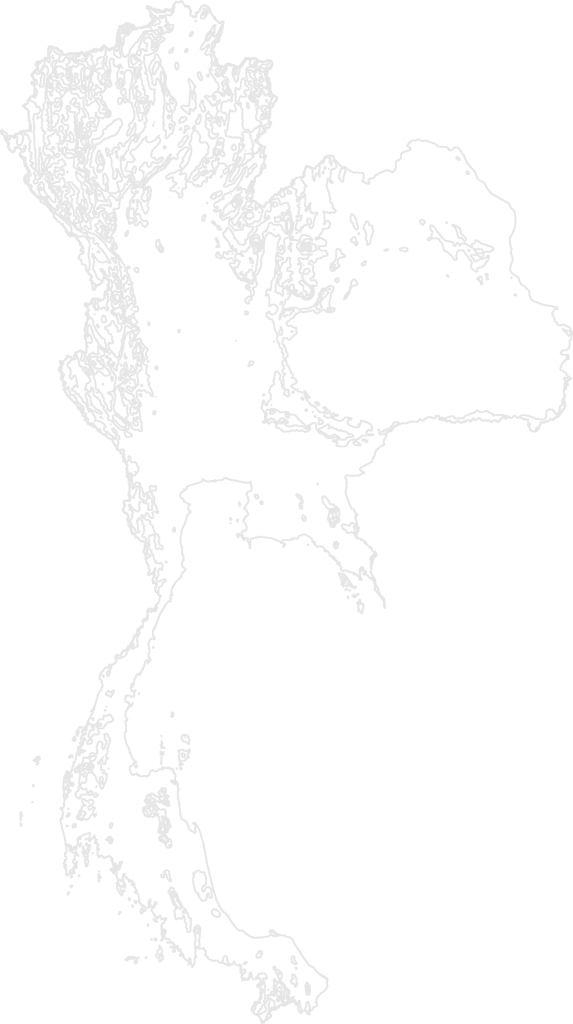 A trip to Thailand offers the traditional and modern, and the cuisine that made Anthony Bourdain salivate. It's popularity implies a crowded destination when it comes to well-traveled Bangkok, Chiang Rai, Chiang Mai and Phuket. However, you can get off the beaten path and find your own slice of heaven, if you wish, or consider a Mekong river cruise.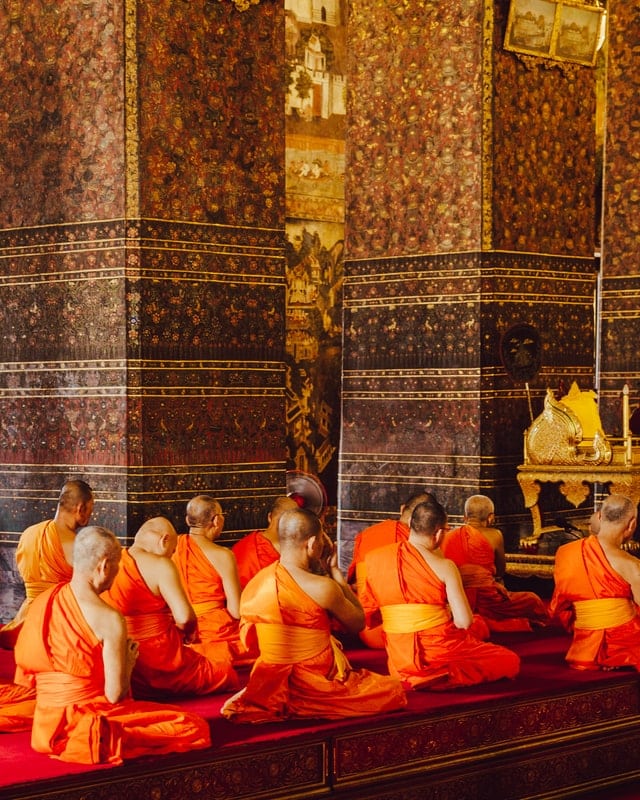 Introduction
The perfect destination for travelers looking to go off the grid while discovering a wealth of history, travel in Thailand is ideal for any kind of trip, from solo travel to a once in a lifetime Thailand honeymoon. An amalgam of cultural influences, from Myanmar, India, China, Cambodia and other pockets of Southeast Asia - Thailand vacations are a source of both learning and adventure. Make time for a luxurious and idyllic respite on some of Thailand's islands like Koh Samui or the Phi Phi islands, whose vertical cliffs face the sea, and whose turquoise lagoons hide behind its rock walls. (se more below)
Weather and Climate
Thailand weather varies depending on which part of the country you decide to visit. Geographically, you can divide Thailand into two parts: North and South. In Northern Thailand, you'll encounter dry weather from November to May. Then, as seasons switch, from May to November, the southwest monsoon and rainfall dominate the region. In Southern Thailand, you'll find both wet and dry seasons that operate on different schedules, depending on which peninsula you are on. On the east coast, you'll experience heavy rain from September to December, whereas on the west coast, strong storms and rain are most prevalent between April and October. In general, experts agree that November to February are ideal months to travel to Thailand. But with ever-fluctuating seasons from monsoons, you'll want to prepare in advance for your trip to Thailand. So depending on your itinerary, pack for the Thailand weather that you're most likely to encounter.
Transportation
Prepare for adventure as you begin to plot out your trip to Thailand, as Bangkok is the only city in Thailand that features public transport systems running both below and above ground. With less developed infrastructure, transportation options get more interesting: three-wheeled pedicabs called "tuk-tuks" are popular ways to travel in smaller towns, motorcycle taxis are frequently hired for short trips, and taxis (including Uber!) also exist to help visitors navigate unfamiliar land. Of course, TravelStore can arrange for your flights and rail tickets in advance, or private transfers, as part of the arrangements for your next trip to Thailand. Of course, TravelStore can arrange for your flights and rail tickets in advance, or private transfers, as part of the arrangements for your next trip to Thailand.
Thai cuisine
Thailand is simply a dreamland for foodies, with everything from world-class dining to mouth-watering street food. Discover the best Pad Thai (fried noodles), Tom Yum Goong (spicy shrimp soup), Gaeng Massaman, Som Tam (spicy papaya salad). or Tom Yam Kung. Better yet, sign up for one-day or multi-day Thai Cooking School class(es) on your Thailand vacation.
Suggested reading
A History of Thailand (C. Baker & P. Phongpaichit), Anna and the King of Siam (M. Landon), The Bridge over the River Kwai (P. Boulle), Fieldwork (M. Berlinski), Jimm Juree Mystery Series (C. Cotterill), Sightseeing (R. Lapcharoensap), The Sonchai Jitpleecheep Series Detective Series (J. Burdett), Four Reigns (K. Pramoj), The Suspect (F. Barton), The Beach (A. Garland)
Suggested viewing
The King and I, The Railway Man, The Beach, Tomorrow Never Dies, The Man With the Golden Gun, The Hangover Part II, Uncle Boonmee Who Can Recall His Past Lives, Only God Forgives.
Unique Experiences
In Thailand
Things to do in Thailand are abundant, and Bangkok alone is probably worthy of endless excursions. But if you've gotten tired of throngs of tourists and long lines waiting to view the Temple of the Golden Buddha or the Grand Palace, then you may want to invest some of your vacation in seeing a bit of the rest of Thailand.
Thailand Travel Experts
Whether on an adventure to discover Thailand, a romantic getaways or honeymoon in Thailand, you'll want our travel experts to curate your trip to Thailand and make it all the more enriching and rewarding.
Thailand Hotels & Resorts
Thailand has abundant accommodations in just about every price range. For your Thailand vacation, you can relax in a remote beachfront villa, or enjoy decadence in a Thailand hotel that showcases modern amenities. At many of our handpicked Thailand hotels and resorts, we also extend special amenities to travelers, such as:.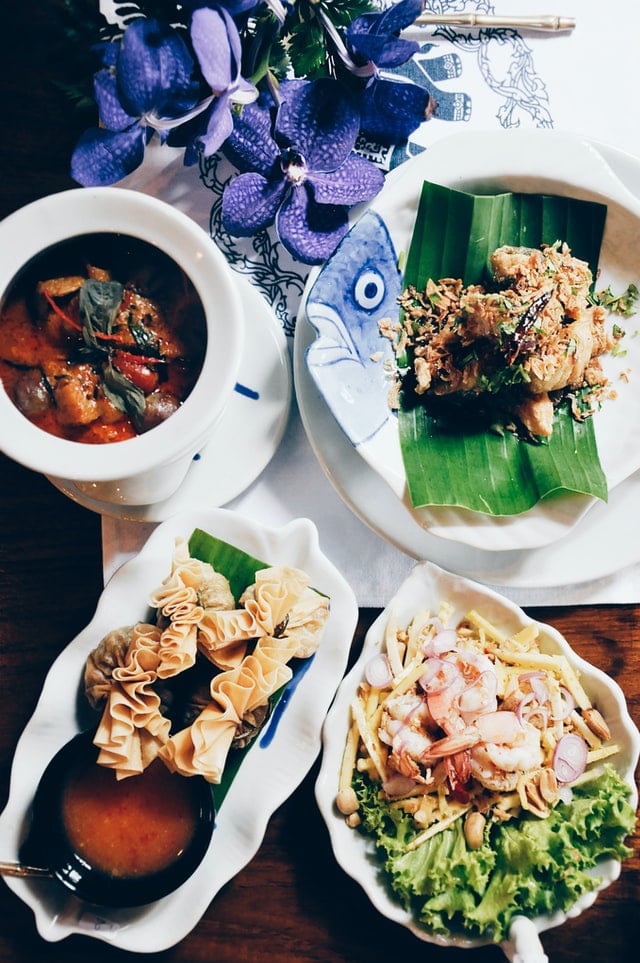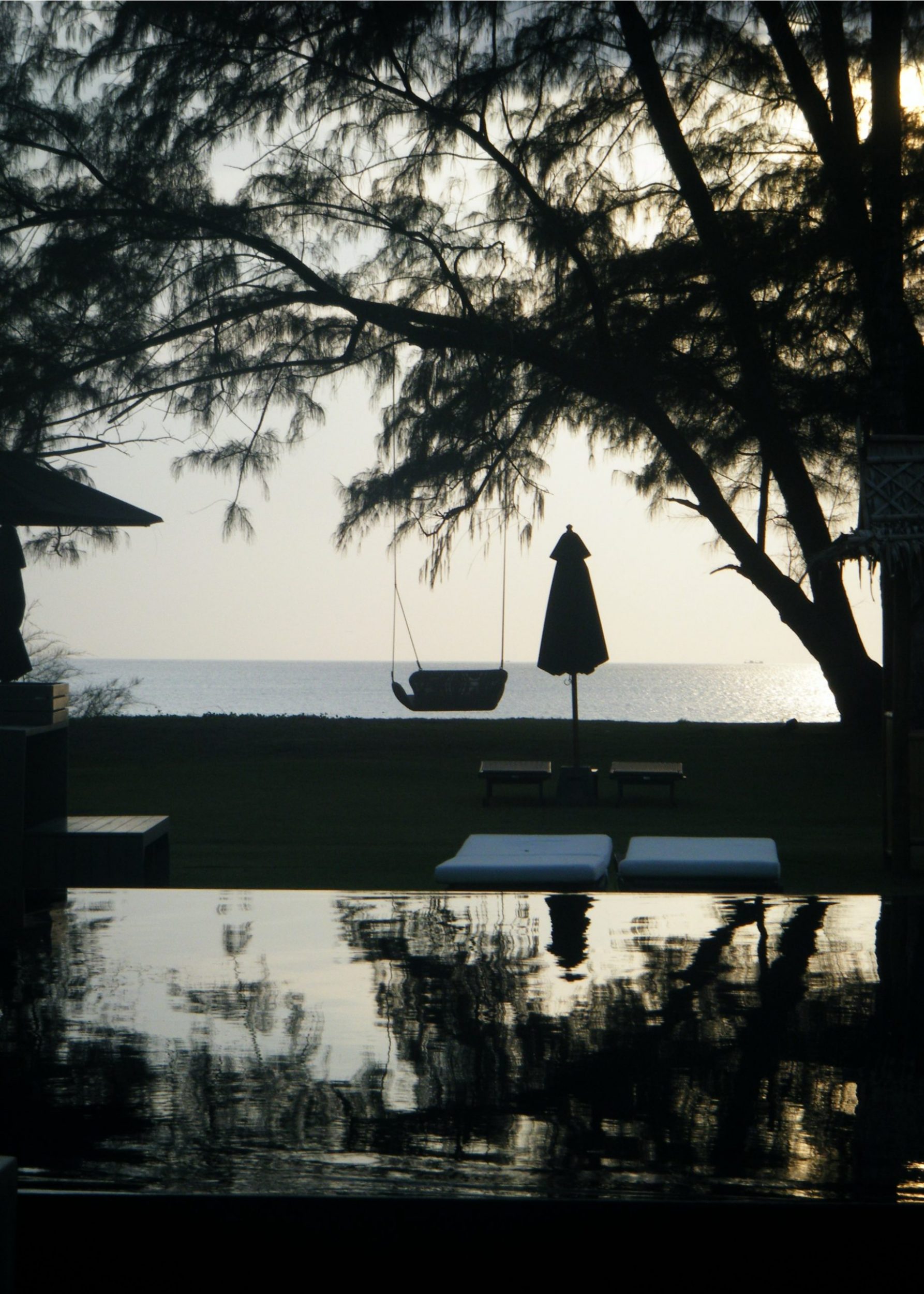 Did You Know?
Thailand is the only Southeast Asian country that hasn't been colonized by Europeans.
Good luck with that! The Thai language has 76 letters: 44 consonants and 32 vowels!
Vendors have to fold back their stalls at the Maeklong Railway Market six times daily as the train comes through.
Thailand is slightly larger than the state of California and has some 1,000 islands.
More About Travel to Thailand
Located in the center of Southeast Asia, Thailand is bordered to the north by Myanmar and Laos, to the east by Laos and Cambodia, and to the south by the Gulf of Thailand and Malaysia. A bucket-list destination, this "Land of Smiles" offers tranquil beaches, exotic cuisine, magnificent temples and scenery, archaeological sites, and welcoming people.
It has over 1,500 miles of coastline and almost 1,000 islands. On the west coast, Phuket, Krabi, and Koh Phi Phi are famous for their well-developed facilities and plentiful activities; Koh Lipe and Koh Lanta have incredibly clear water with stunning coral reefs to snorkel over. On the east coast, islands like Ko Samui, Ko Pha-Ngan, and Ko Tao have stunning remote beaches where travelers can escape the crowds.
Whether you're destined to enjoy sweet and spicy cuisine, or to interact with diverse natural environments, Thailand caters to both seasoned and first-time travelers. A Thailand tour is the consummate Asia destination for many travelers.
With Bangkok at its heart and so many fantastic things to see and do, to truly experience Thailand means to go beyond the Grand Palace and Emerald Buddha as you venture into Thailand's countryside. Those who book Thailand vacation packages that include travel beyond Bangkok may be surprised to find that supreme hiking outside rugged northern villages, floating markets away from crowds, haunting relics from World War II, and 12th-century Khmer ruins are their rich rewards.
Things to do in Thailand extend from conventional museum tours to overnight expeditions through remote rivers. To get started, tour the coastline's nearly 2,000 miles of beautiful seashore, and hop aboard a longtail boat to discover the abundance of beaches.
You can delve into local history that centers on the opium trade by visiting the Golden Triangle, a former growing region for the drug, where Myanmar, Laos, and Thailand converge into a picturesque river point. Explore a national park to get up close and personal with rare wildlife and grand waterfalls. One can enjoy white-water rafting on the Mae Kok River, from June till October, and trekking and horseback riding at Doi Mae Salong. If diving is your passion, head north from Phuket, Thailand to Ko Tao on the Gulf of Thailand, or the Similan Islands National Marine Park, off the Andaman coast, considered one of the world's top ten dive spots, and a year-around destination.
Consider a visit to an elephant camp in Thailand, and get up close and personal with these intelligent animals. Popular places for these encounters include Chiang Mai, Chiang Rai and Kanchanaburi, where you can also float down the river on a bamboo raft where "The Bridge on the River Kwai" was based, and see some of Thailand's most scenic waterfalls.
Step back in time at Ayutthaya when you tour the ruins of Thailand's former capital, from 1350 to 1767. There, you will discover an era of forgotten history buried in secret chambers and inscribed in remaining architectural marvels.
Enjoy quiet luxury aboard a Mekong River cruise that includes a Cambodia and Vietnam cruise. Frequent trips down this river lead visitors through tea plantations, local floating markets, and hill tribe villages that boast of the superior agricultural products of the region.
Take some time to explore the area around Chiang Mai, a northern city known for its flavorful cuisine. Along the city's periphery, you can travel to Thailand countryside to find the Elephant Nature Park, a camp in the Mae Taeng Valley that promotes conservation and education on Thailand's elephant population. You can help end their mistreatment while you gaze at these beautiful creatures in their natural element.
Other experiences that are not to be missed in this fascinating country are: shopping in its unique markets (including floating markets, nighttime street markets, and markets on the train tracks!), Thai dancing, Thai puppetry, Muay Thai (Thai boxing), Thai massage, and colorful festivals year-round amidst the friendly locals.
Now is the perfect time to plan your Thailand jungle adventure or a romantic Thailand honeymoon. Whether visiting just Bangkok, or spending your vacation wandering the exotic coastline from Northern Um Phang to Southern Ko Lipe, you can enrich your Thailand vacation experience just by calling a TravelStore expert today. You can also learn more about and search some of our Thailand vacation offers here.
Read More
Let's Plan Your Trip!
Our professional travel experts look forward to tailoring an exceptional vacation for you.