Cycling Vacations & Bike Tours
SMALL GROUP BIKE TOURS OR CUSTOM CYCLING TOURS.
Taking a bike vacation often means slowing down our usual daily pace and to take time to smell the flowers. A vacation is best when we can take the time to notice what's around us, to breathe the air, take in the local aromas, and meet locals. There's hardly a better way than on a bicycle tour, exploring local culture in smaller towns and villages and there are many trip options available.
Joys of a Cycling Holiday
From the rolling hills of Tuscany and storied medieval villages of Provence to the Andean foothills of Argentina's wine country and the lush vineyards of Sonoma, bike vacations are a fabulous way to travel.
Authentic vacations
On a bike tour you'll experience authentic local culture, outrageously satisfying regional food and drink, and sometimes stunning luxurious accommodations. Of course, adding some exercise into your vacation is a key motivator, too.
Guided cycling trips
Cycling with a seasoned guide provides the added value of being able to call on the guide's extensive local knowledge and orchestrate engaging and authentic visits. A support vehicle is on call if and when you need it.
Biking on a river cruise
Most river cruises carry bikes on board or arrange bikes at stops along the way, or even if you wish to ride between stops on the itinerary. You can combine the best of both worlds biking as part of a river cruise.
E-bikes and more
While there are a number of companies with bike tours, a growing number offer power-assisted e-bikes. We work with experienced operators that provide: more personalized experiences, smaller groups, boutique quality accommodations you will find more satisfying, use top-level equipment, and employ guides who are passionate, knowledgeable and fun.
Pocket Travel on the go
We'll also provide you our
Pocket Travel app
so you'll have your itinerary and flights available on your smart phone or other devices, along with additional destination information and a way to stay in touch if needed.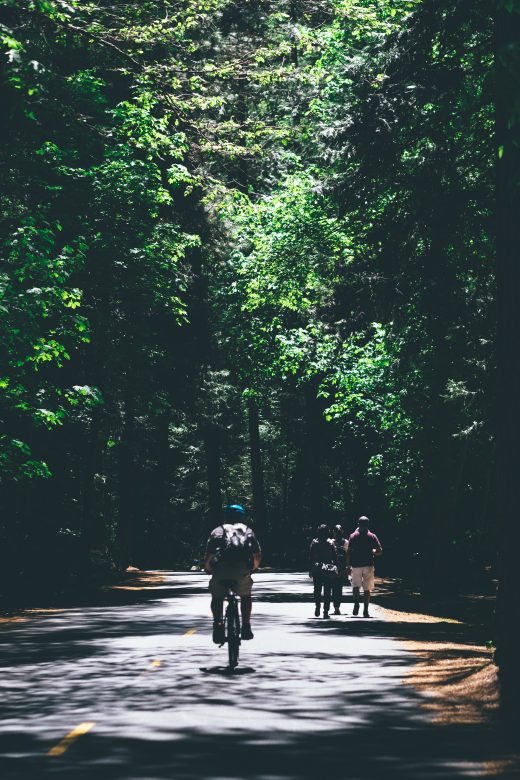 Get on the saddle
If you are considering a cycling tour or bike vacation, our travel professionals can set you up.
How We Work
More on Biking Vacations
When it comes to cycling adventure tours there are different types of trips to consider, those that appeal to casual riders and those that may appeal to aspiring pros:
Classic Biking Trips: For the ride of your life!
Great biking itineraries, featuring beautiful routes in amazing locations with fantastic food, drink, and accommodations – the very best of the best, all the time.
Family Bike Tours: For memories that last a lifetime
Safety-oriented family cycling tours specially designed to provide unparalleled fun, meaningful connection, and opportunities for bonding through shared experiences. A group of grown siblings traveling together, parents with their college aged children, or a mother and her teenage daughter – these are  a few examples. Multi-generational bike tours are popular, too.
Customized Private Bike Trips: Anywhere, anytime — you decide
Create a private tour for your friends and family that includes everything you want – and nothing you don't. This is your vacation – where, when, and how you want it, to share with whomever you choose.
Couture Bike Trips: Beyond ultimate
This is a no-holds-barred travel experience unlike anything you've ever known before,  crafting exceptional, world-class adventures that will captivate even the most experienced of travelers. Sumptuous meals, exquisite accommodations, and rarified VIP experiences put these trips in a class all their own. Luxury bike travel has never before reached such heights.
Pro Cycling Adventures: For addictive riding at its best
Challenge yourself on the world's best climbs in the most amazing locations. Pedal harder, ride faster, and go beyond. Ride professional quality bikes on the world's most famous routes, get coaching from a guide who's a world-class cycling expert, and compete with a peloton of experienced riders. Live like a pro for six days, with mechanics who keep your bike in perfect condition and a dedicated staff member to ensure you achieve peak performance.
Read More
Plan Your Cycling Trip
How do you want to travel?